Travelling is the best way to experience different cultures and leave your comfort zone. If you are craving a frozen treat while travelling, you're in luck--ice cream is a popular delight around the world. While you are busy navigating the roads and the language, these ice cream flavors will introduce your taste buds to a new world. The following list is based on my experiences both before and during my time while studying abroad in Copenhagen. At each ice cream shop I visit, I go in with an open mind and choose the most exotic flavor on the menu. Either venture into the unknown and grow, or just stay home.
1. Tomato & Basil Ice Cream in Nice, France
Tomato and Basil: the classic marriage between two ingredients that pizza and pasta lovers adore. This flavor defies everything thing that you may think that you know about this frozen treat. Instead of sweetness, the ice cream blends savory and acidic flavors. The texture also emphasizes more iciness than creaminess. Basically, imagine your favorite pasta sauce reincarnated into an ice cream.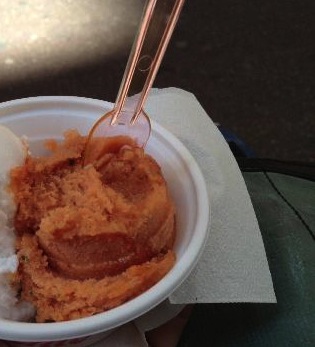 Find it at Fenocchio Ice-Cream Parlour in Nice's old town. They boast over 94 classic and innovative flavors of ice creams and sorbets.
---
2. Salted Licorice Ice Cream in Malmö, Sweden
Salted Licorice is a popular flavor in Scandinavia. It is found in countless products, from candy to liquor. Naturally, it was also the Swedish ice cream shop's best-selling flavor. This ice cream is another a slightly savory treat that is extremely creamy. The flavor resembles that of the dark purple jelly bean that most people avoided during Easter, sprinkled with a dash of sea salt.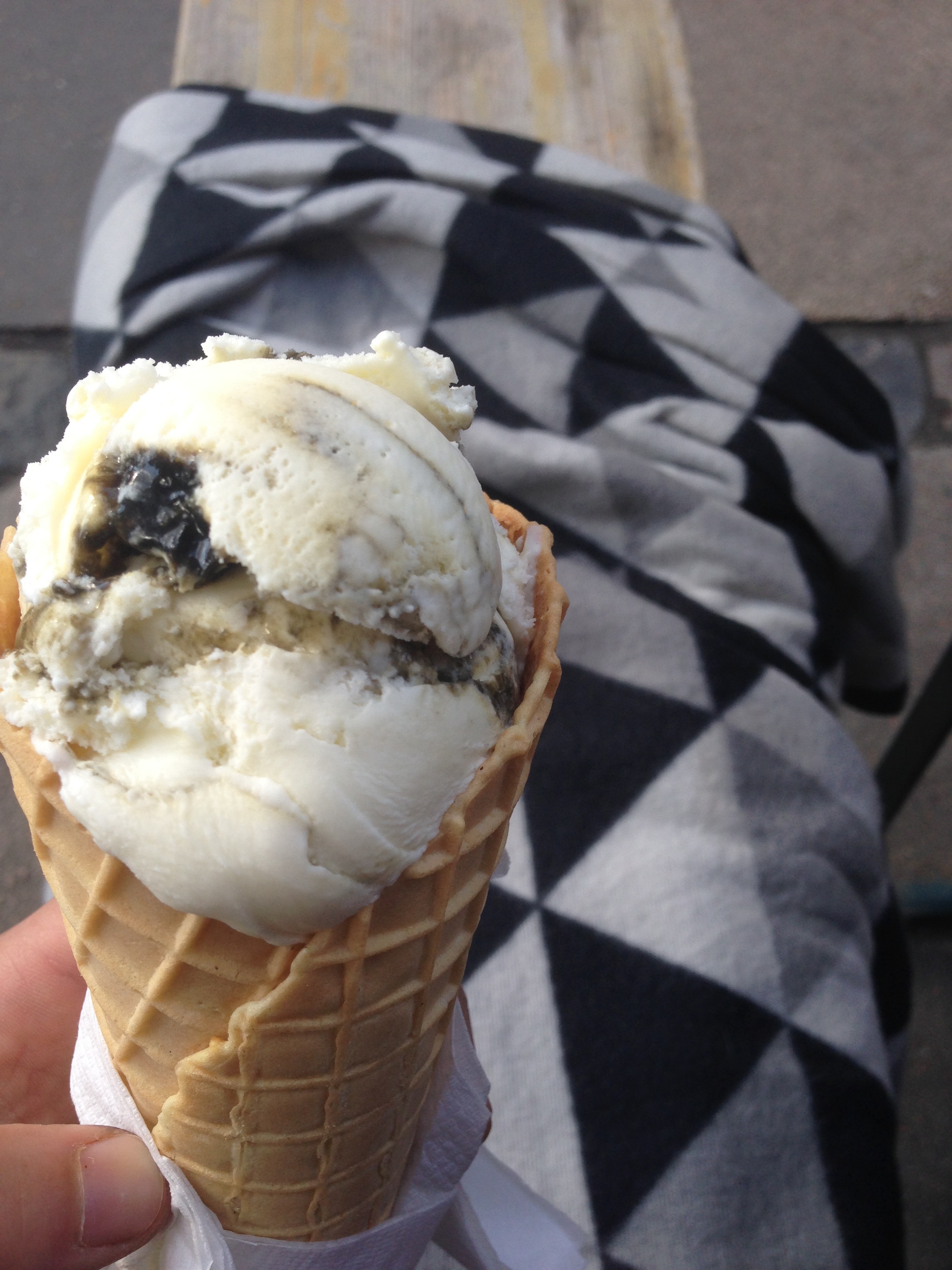 Go to Lejonet & Björnen ("The Lion and the Bear"). A friend who grew up in Malmö recommended it.
---
3. Elderflower Ice Cream in Copenhagen, Denmark
Elderflower is another common flavor in Northern Europe. Mostly sold in liquid forms, the flower is used to make concentrated syrups, ciders, and beers. Therefore, it was exciting to see Elderflower in a frozen form. This floral ice cream is exactly like the flower itself--delicate, fragrant, and with a hint of fruity sweetness.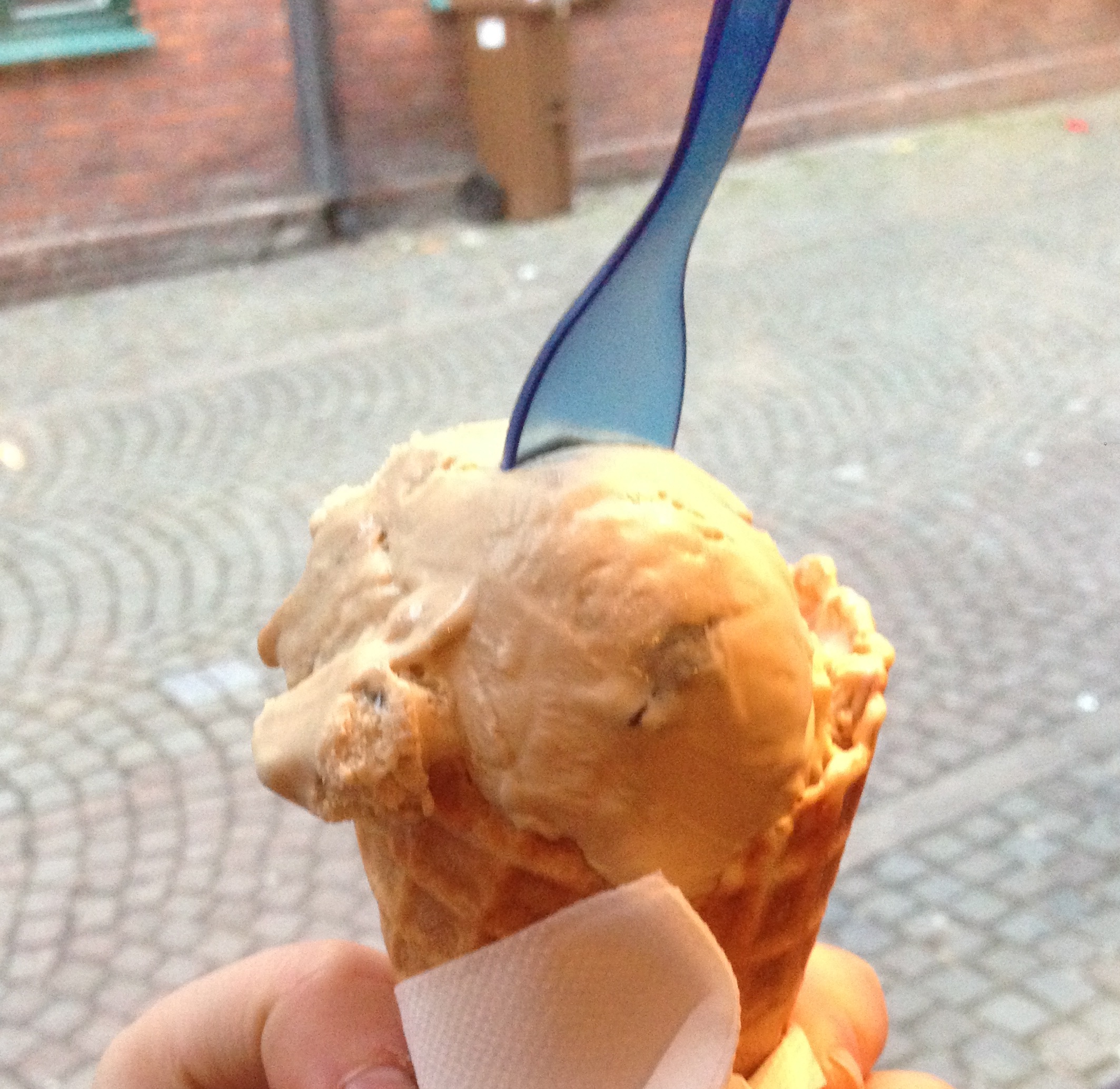 Get it at Isværket, located in the Nørrebro district of Copenhagen. There, they serve ice cream made with organic and pure ingredients.
---
4. Mung Bean Ice Cream in Shanxi, China
This flavor literally translates into "Green" (绿) "Bean" (豆) "Sand" (沙), but this mung bean flavor should not be confused with the vegetable. The Chinese use mung beans in dessert soups, mooncake fillings, and blended beverages. Don't let the forest green color mislead you. The ice cream is sweet without being overpowering. The "sand" in the title refers to the sandy texture of blended mung beans, which is like a coarser version of blended chickpeas. With this texture, the ice cream finds the right harmony between creaminess and sandiness.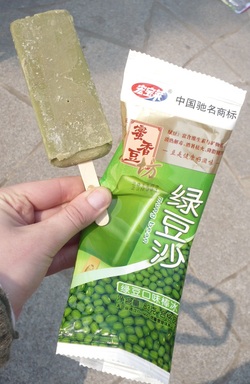 Buy this ice cream popsicle at any supermarket, as they are sold everywhere in China.
---
5. Pistachio Ice Cream in Strasbourg, France
Pistachios are a great addition to trail mix. Yet, this flavor exemplifies how they are an excellent addition to ice cream as well. The faint sweetness allows the nuttiness to shine through. This ice cream is also the creamiest of them all. With each lick or bite, you will be spoiled by the richness of the milky treat.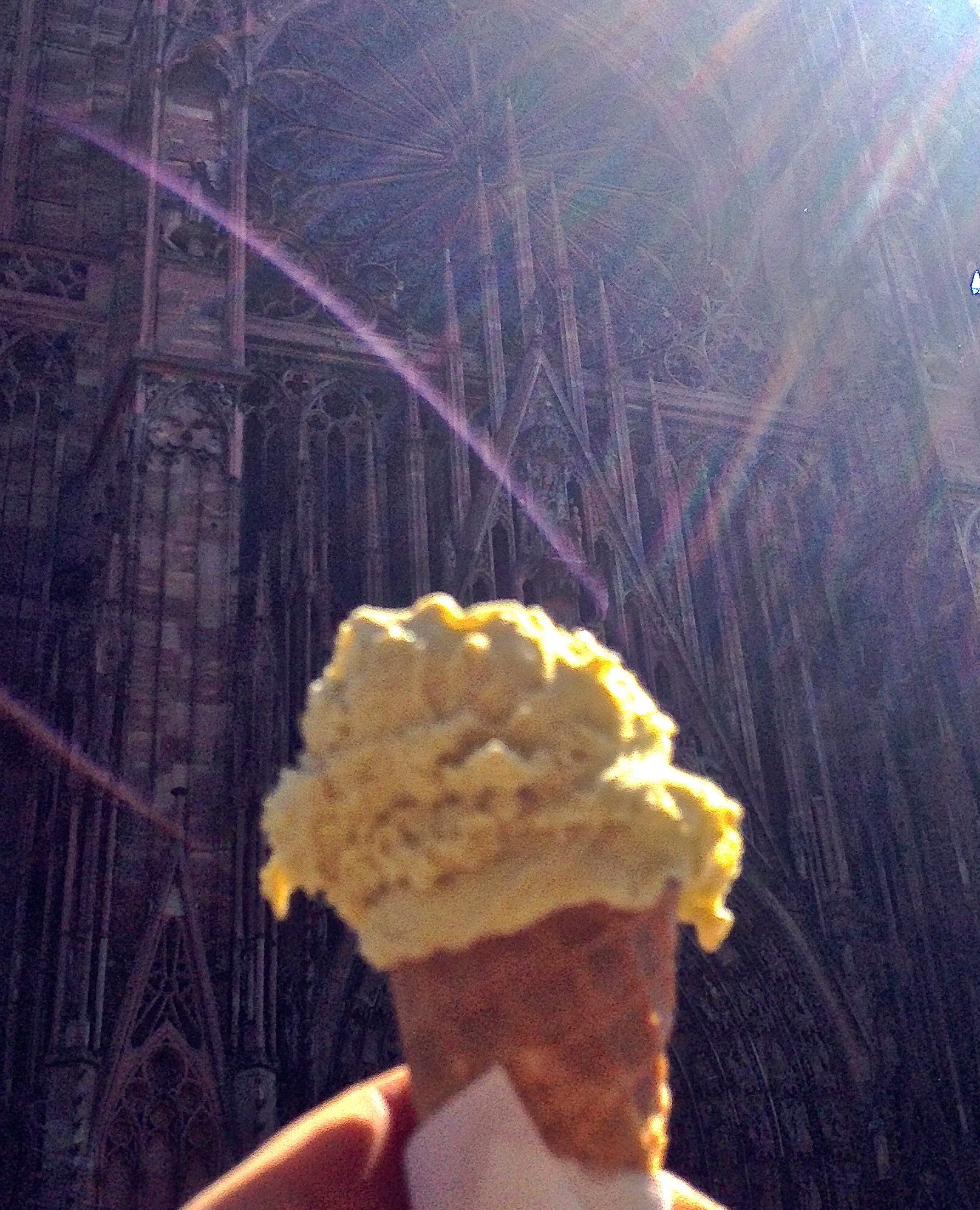 Visit Amorino, which is located right next to Strasbourg's Cathedrale Notre Dame. This place provides ice cream with a view.
---
What is your latest ice cream adventure? Feel free to share your story with me.
---
Return to Projects →